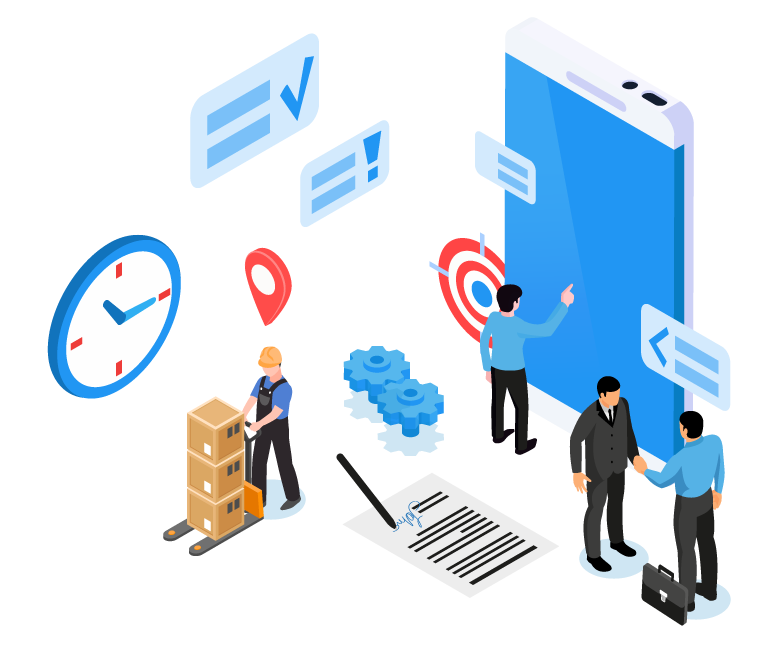 Symple Mobile App
Mobility simplifies many field service processes such as data collection and expenses tracking. Symple help companies with large and widespread field forces to improve the efficiency of their employees and increase productivity. With our advance field force management features, Symple will help field reps to manage, optimize and increase operational efficiency and gain a better understanding of asset management, capture and access information more efficiently.
Features
Symple Manager Modules
Businesses are becoming increasingly mobile. To manage employees in the field, businesses need to know what is happening in real time. Symple Field Force Management allow you to improve communication with your field force and increase productivity.
Streamlined work processes as well as enhanced customer service and loyalty with Symple Field Force Management.
Features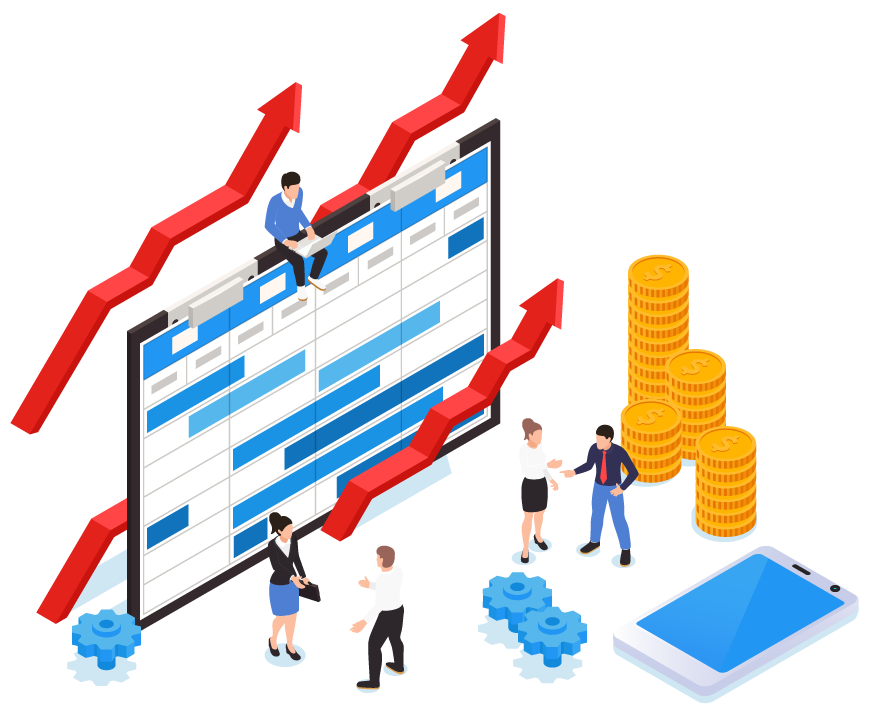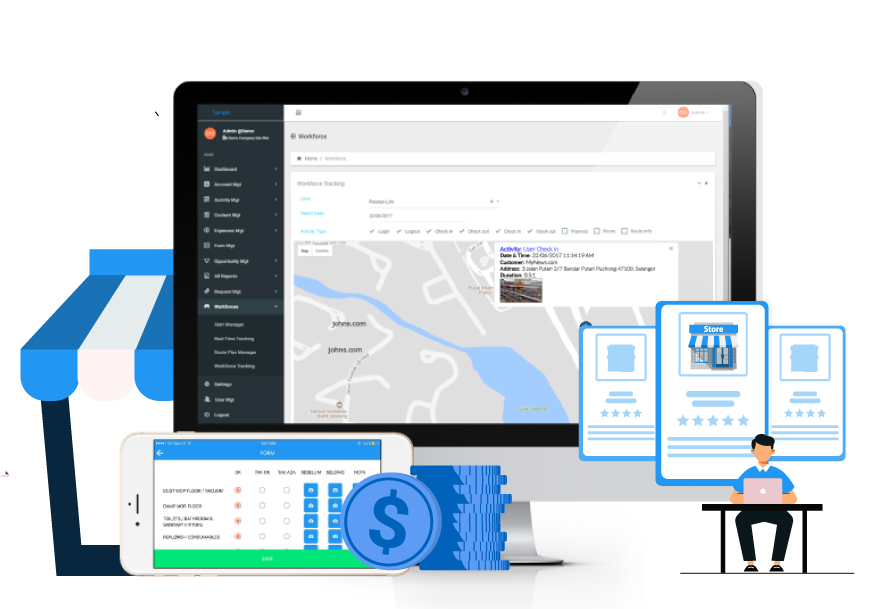 Symple Retail Operation App
Symple Retail Operation System help people do their jobs more efficiently and accurately. Symple takes existing processes and improve them, making them quicker, automated and more transparent. It lets you see at a glance what is happening from a retail operation perspective across your store portfolio, from high level to on the ground detail.
Solutions
Broadcast and Communication

Store Opening and Closing

Operation Request Handling

Checklists and Store Rating
Symple for Logistics
Generate shipment tasks by importing from your Warehouse Management System or ERP system and let Symple auto assign it to respective drivers based on the area of the delivery address or based on customer account.
Solutions
Real Time Location Tracking

Real Time Delivery Status Tracking

Geofenced Proof-of-Delivery

Measure Performance of Drivers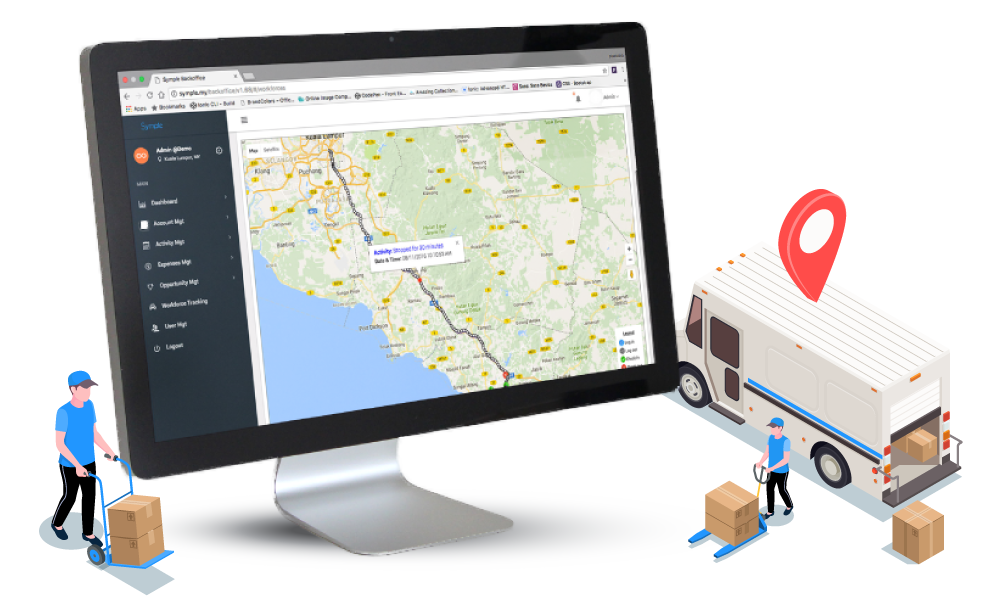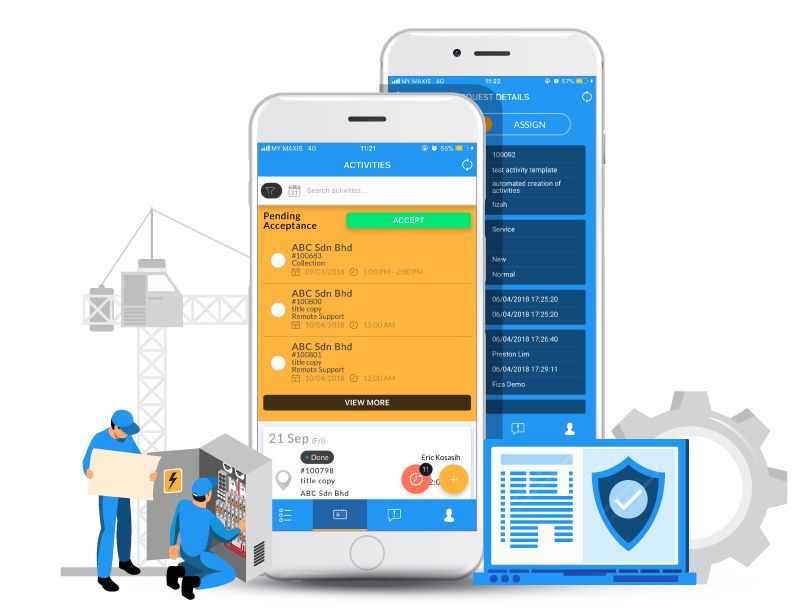 Symple for Service Management
Symple Field Force Management is the answer to your questions. It allows you to monitor your field reps activity, service engineers task, logistic progress and route. See what the reps actually see on the field.
Solutions