Symple Backoffice Portal
Manager Modules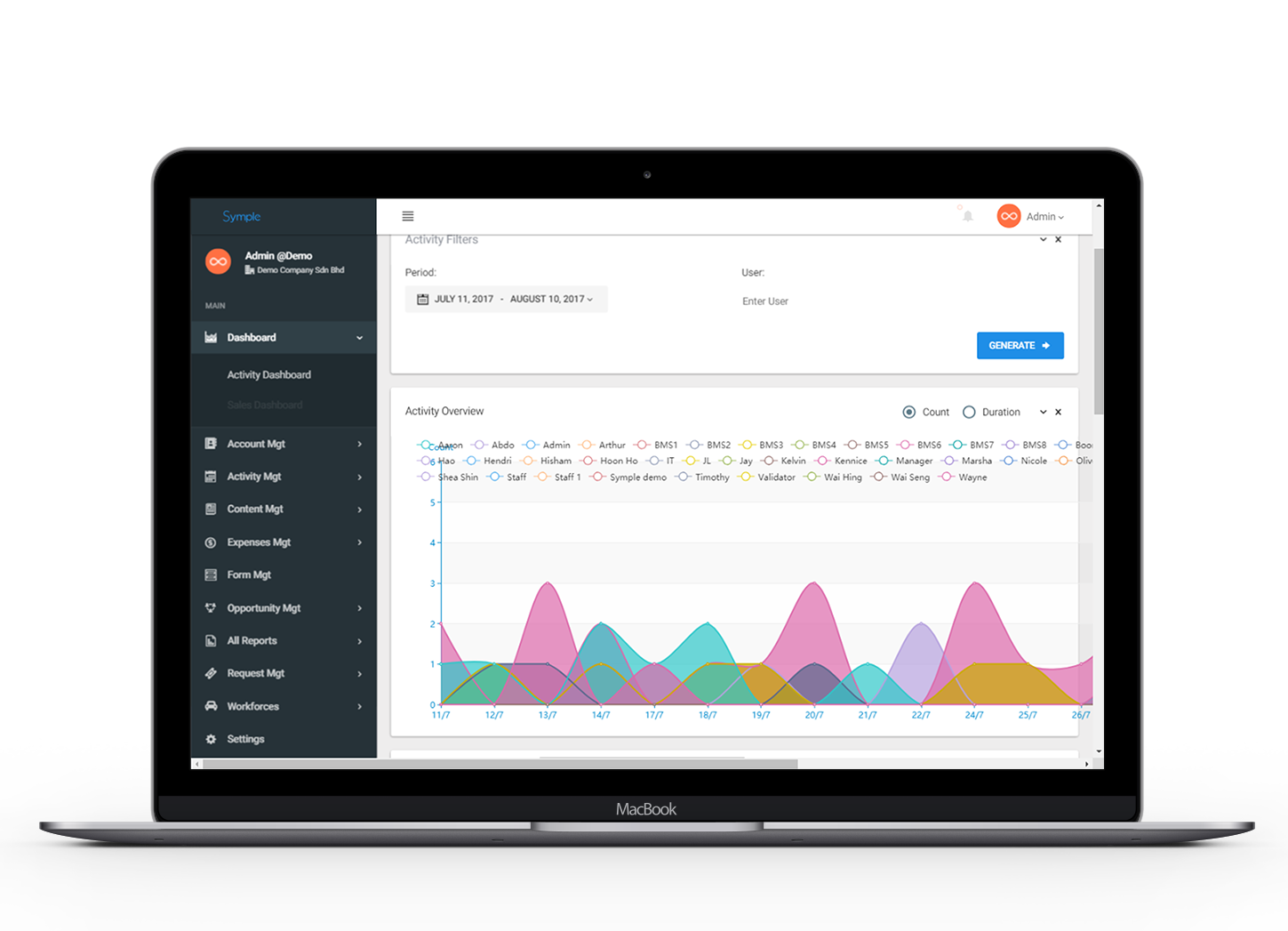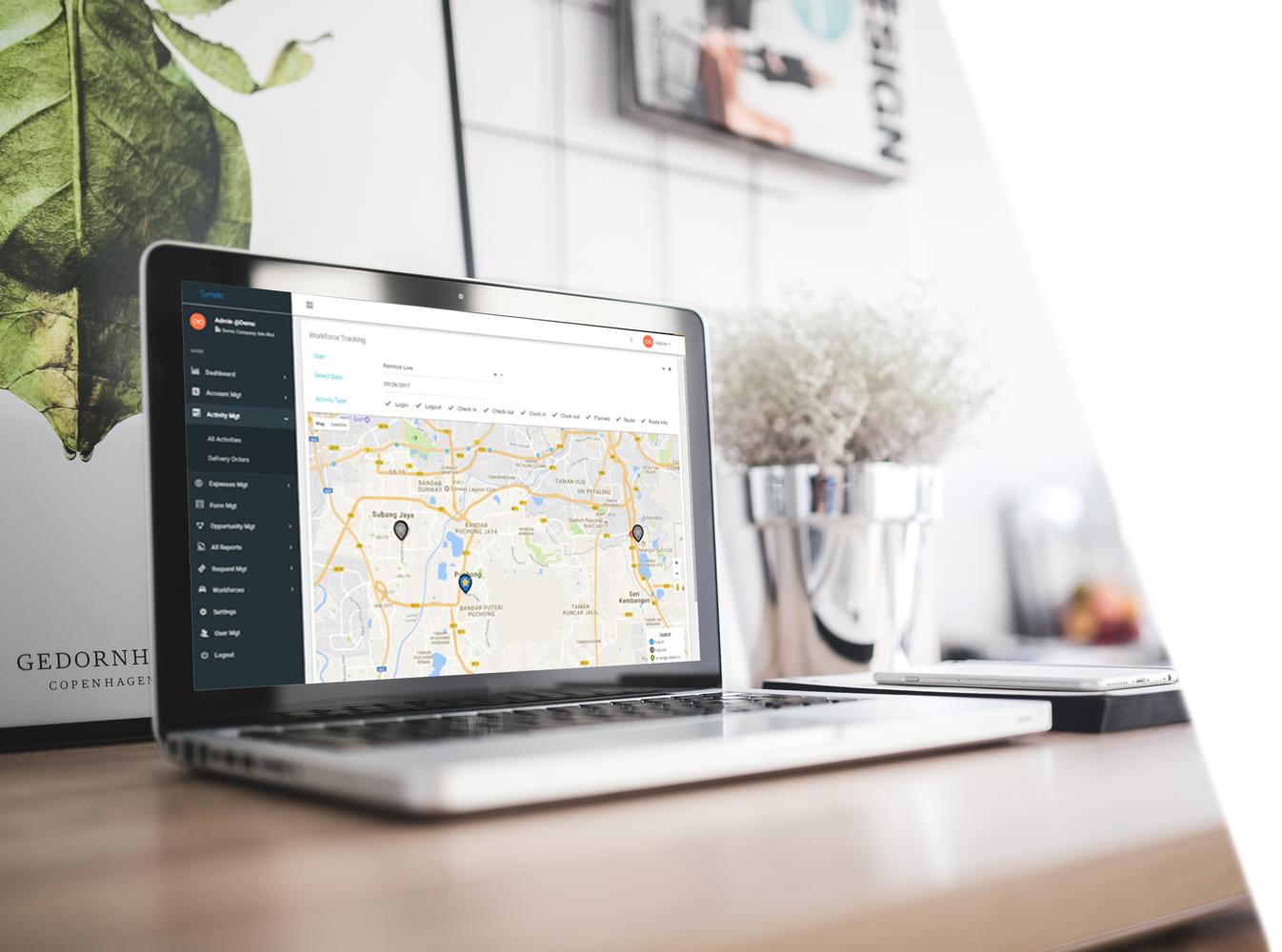 Workforce Whereabout
Manager can track workforce location via Google Maps, stay updated about your remote field staff when and wherever required.
Last action such as check in / check out by field staff will sync back to system and let the manager have a better overview on their workforce.
Photo Management
Photo taken by field staff during activity are viewable from Backoffice Portal. Images can be download when it is required.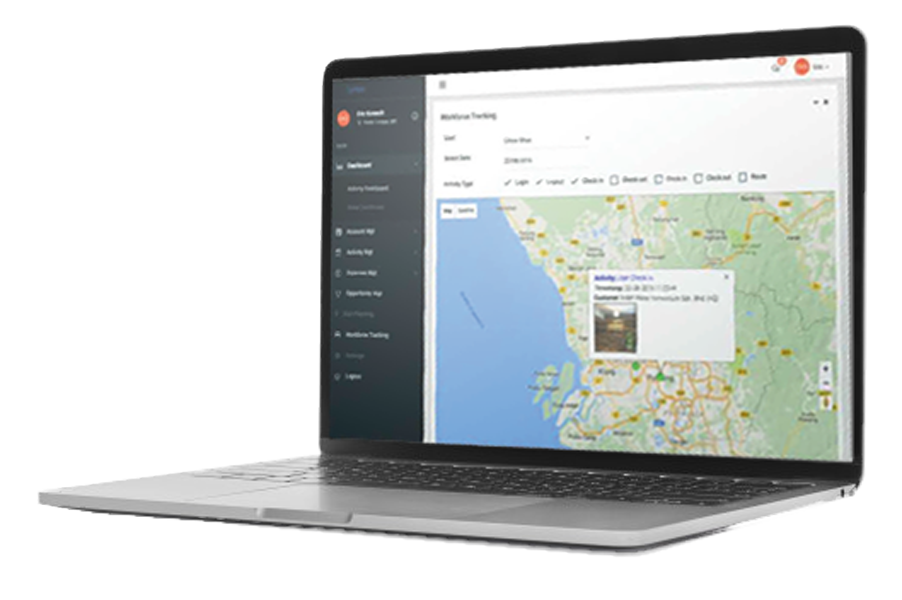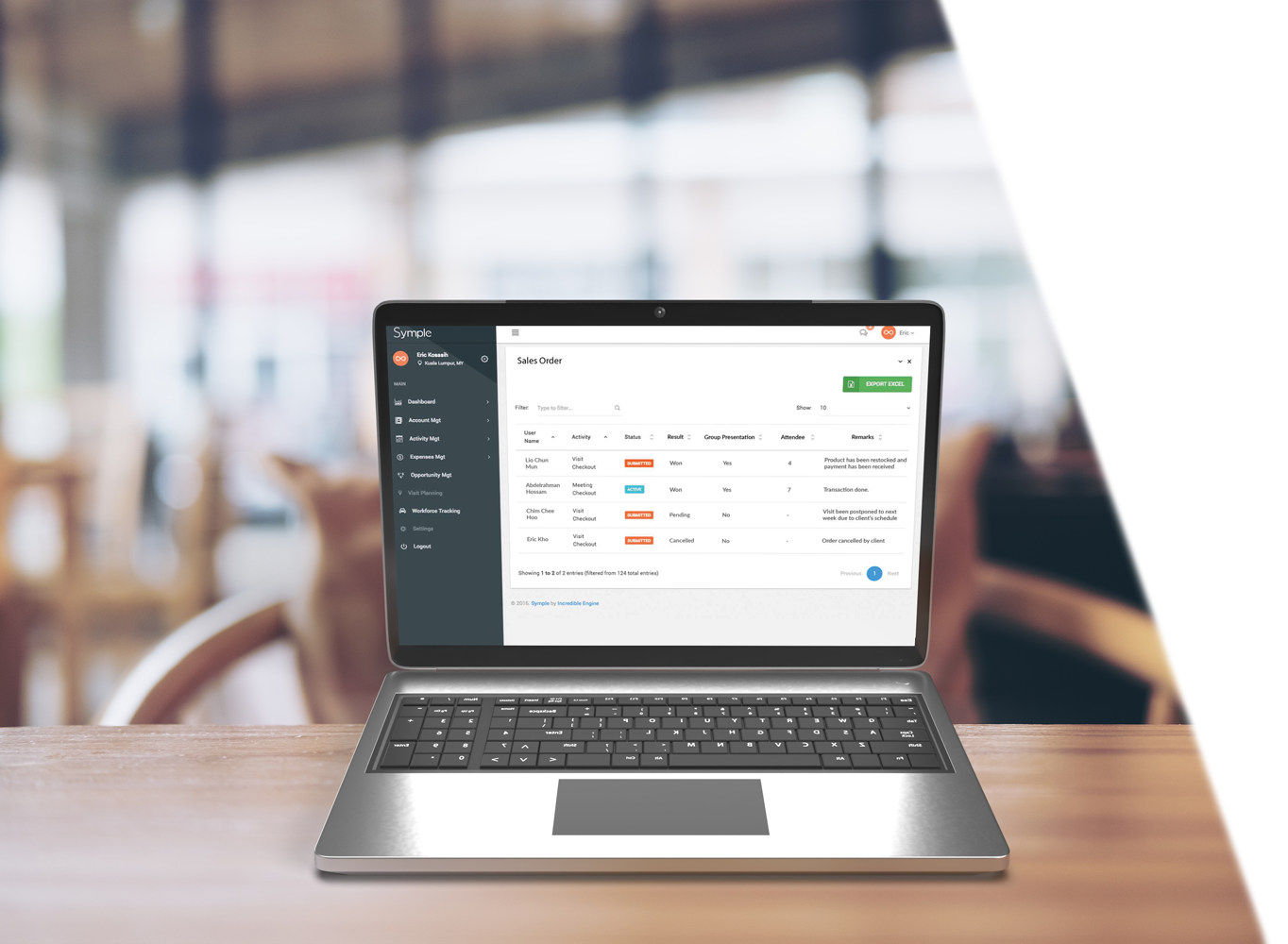 Forms Data Management
Form submitted by field staff during activity are viewable and extractable from Backoffice Portal.
Data can be exported to excel for post process such as analysis, reporting, etc.
Expenses Management
Businesses can fully manage employee expenses in one integrated solution for greater efficiency
Your expenses policy is being automated seamlessly across your company with Symple inbuilt approval, reporting and compliance features.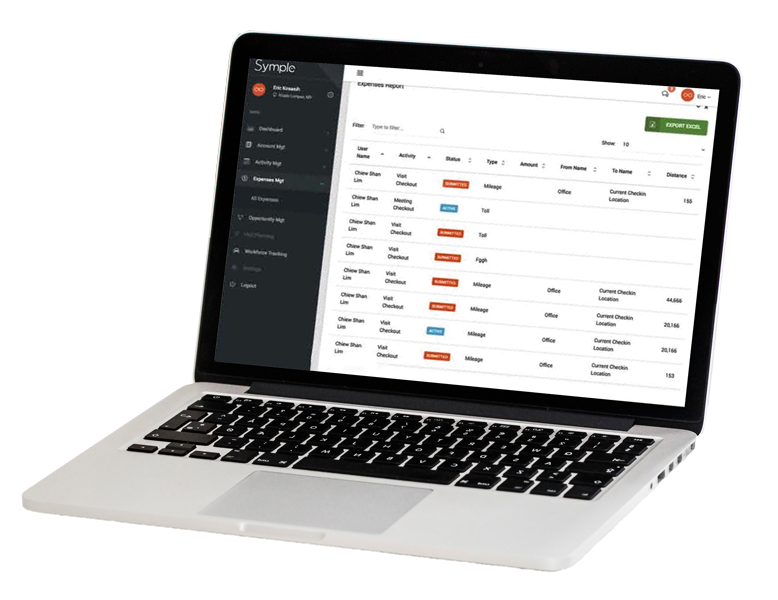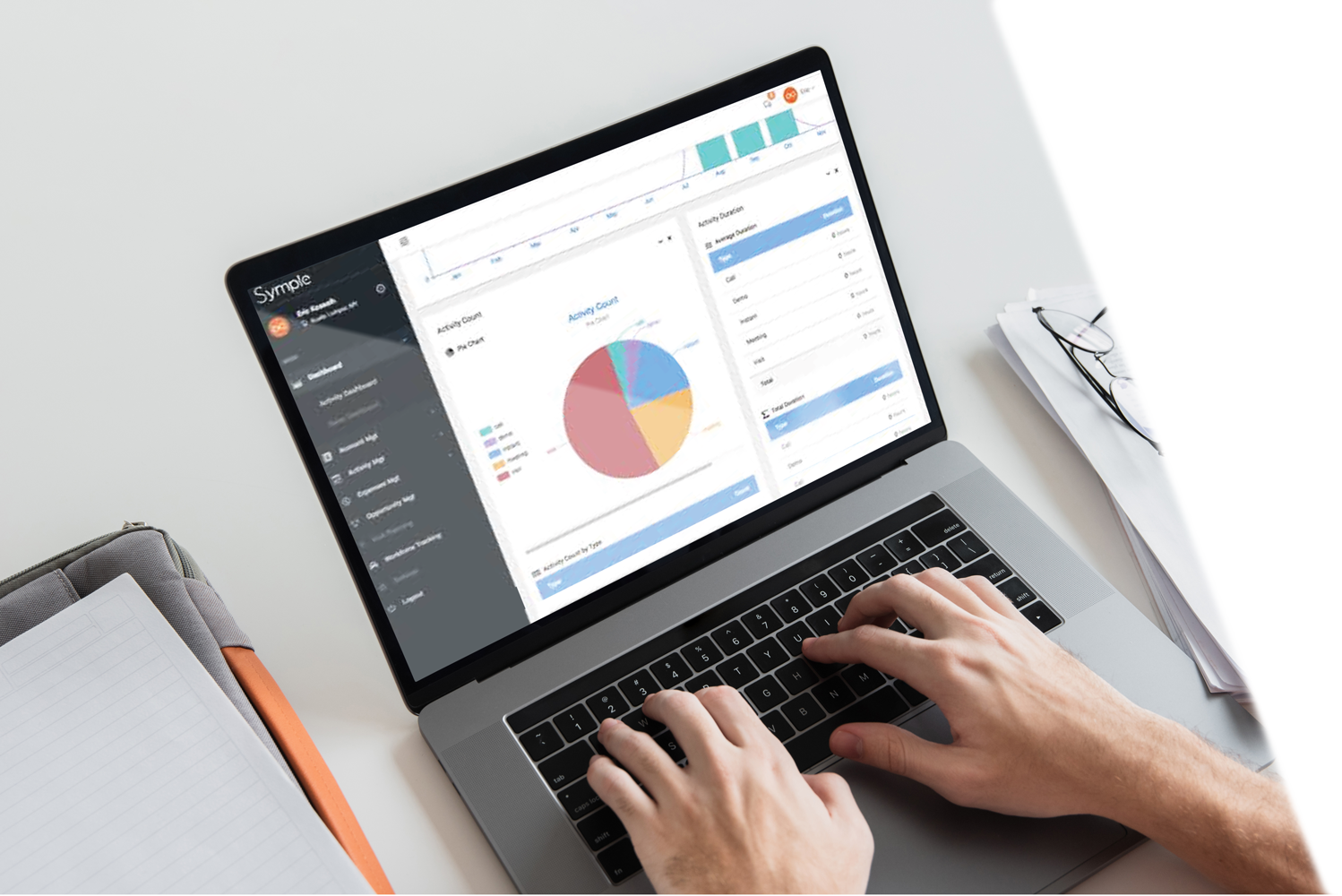 Performance Analysis
Measure the productivity of your field team / field staff
Compare the performance against KPI defined